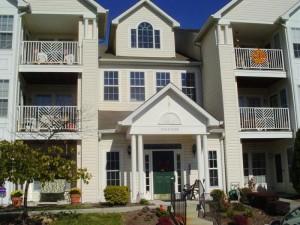 It will soon get easier for condominium buyers to obtain Federal Housing Administration (FHA) loans.
Last week the Presdient signed into law H.R. 3700, also known as the Housing Opportunity Through Modernization Act, that will require regulators to rewrite several rules that determine FHA eligibility for condo developments.
Current rules disqualify buyers from seeking FHA loans if less than 50 percent of the condominium units are owner-occupied. The law lowers that requirement to a 35 percent owner-occupied ratio.
FHA also would have to relax a hard rule banning transfer fees when a condo is sold to allow condominium associations to collect fees that support community improvements. That policy is consistent with Fannie Mae and Freddie Mac's existing policy.
The agency also must simplify its re-certification process. As it stands, developments must undergo a rigorous certification hurdle every two years.
FHA overseer, the U.S. Department of Housing and Urban Development, must make some of the changes within 90 days, according to the National Association of Realtors. Other changes will be proposed through rule making.
The Congressional Budget Office estimated that the law would boost FHA-guarantee lending by $8 billion between 2017 and 2021, as more condo buyers would be eligible.
The law will also allow the U.S. Department of Agriculture (USDA) to delegate to preferred lenders its approval authority for USDA loans, and the agency to charge a $50 fee to lenders per loan for using the automated underwriting system.
The bill was unanimously approved by the House in February and by the Senate earlier in July.
For more information call:
Dean Henderson, CRMS
Financial Independence Mortgage
(661) 726-9000