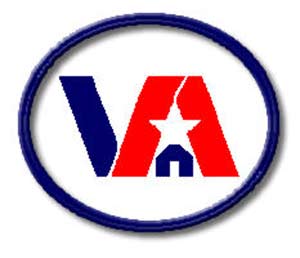 by Dean Henderson, Certified Military Housing Specialist
As our market tightens up and seller concessions are becoming more difficult to get I am getting many questions about what to ask for when writing a VA loan offer.  There are several fees a Veteran is forbidden to pay for in a VA loan financed transaction regardless of their willingness to pay.  When writing an offer on a home using VA financing a buyer must ask for at least a minimum amount of concessions to cover the VA Buyer's Non-Allowable costs and Fees.
When using the standard C.A.R. form RPA-CA I would suggest the following wording on page 1, line 3D Additional Financing Terms: "Seller to pay 3% towards buyer's recurring & non-recurring closing costs and VA Buyer Non-Allowable Fees."
The actual percentage you request is negotiable but make sure you have enough to cover all the VA non-allowables.
Here is a summary of allowable and non-allowable costs from The Department of Veteran Affairs.
ALLOWABLE CLOSING COSTS
A Veteran may pay any of the following reasonable closing costs and fees:
1% origination fee
Reasonable and customary loan discount points
VA appraisal fee – Usually about $450 for a Single Family Residence
VA compliance inspector fees – Only if required by the NOV (Notice of Value)
Recording fees- Usually about $100 – $150
Taxes and stamps
Credit report fees – Financial Independence Mortgage does not charge for this
Pre-paid items/Impounds
Insurances (hazard and flood, when required)
Flood zone determination
Well and septic inspection fees
Survey, if required by lender or veteran, except for surveys of condominiums
Title insurance(ALTA), title examination, title endorsement, title policy, title search
Environmental protection lien endorsement
VA funding fee – This is usually financed in the loan
Closing protection letter – Should not exceed $35
Fraud protection report
Termite, provided the loan is a cash-out refinance – The borrower may never pay these fees for purchase transactions
If a fee is not listed above, assume VA does NOT permit the veteran to pay it
NON-ALLOWABLE BORROWER-PAID CLOSING COSTS
Generally, the veteran may NOT pay any of the fees listed below.  The seller must pay the non-allowable fees.
The non-allowable fees are:
Attorney fees other than for title commitments
Lender's inspections, except construction loan inspections and inspections required on the appraisal/NOV
Loan closing or settlement/escrow fees
Doc prep, underwriting, loan application, admin or processing fees
Assignment fees
Photographs
Interest rate lock-in fees
E-Mail, fax, copying, postage, stationery, telephone or other overhead charges
Amortization schedules, Truth-in-Lending fees, etc.
Notary fees
Escrow fees or charges
Commitment fees or marketing fees of secondary purchasers
Trustee fees
Fees charged by third parties, regardless of affiliation with lender
Tax service fees
Termite inspection fee for a purchase transaction
Attorney fee that benefits the lender
Real Estate Broker fee or Transaction Coordinator Fees
Brokerage fees or commissions charged by real estate agents or real estate brokers in connection with a VA loan
Prepayment penalties financed through a refinance transaction – When the payoff states a pre-payment penalty is due, veterans may pay pre-payment penalties out-of-pocket only
FHA/VA inspection fees for builders (Normal new construction inspections of the dwelling are permitted when required by the appraiser)
Any portion of the seller's lien(s) or short sale fees
For purchase transactions, the cost of required repairs and inspections must be paid by the seller. This policy applies to all purchases, including purchases of REO properties. VA does not permit the veteran to pay for repairs other than minor termite damage repairs.
For more information about VA Home Loans please contact:
Dean Henderson, CRMS, GRI, CMHS